Announcement of the Birth of the Guan Yu Emperor in 2023
2023.07.20 | Events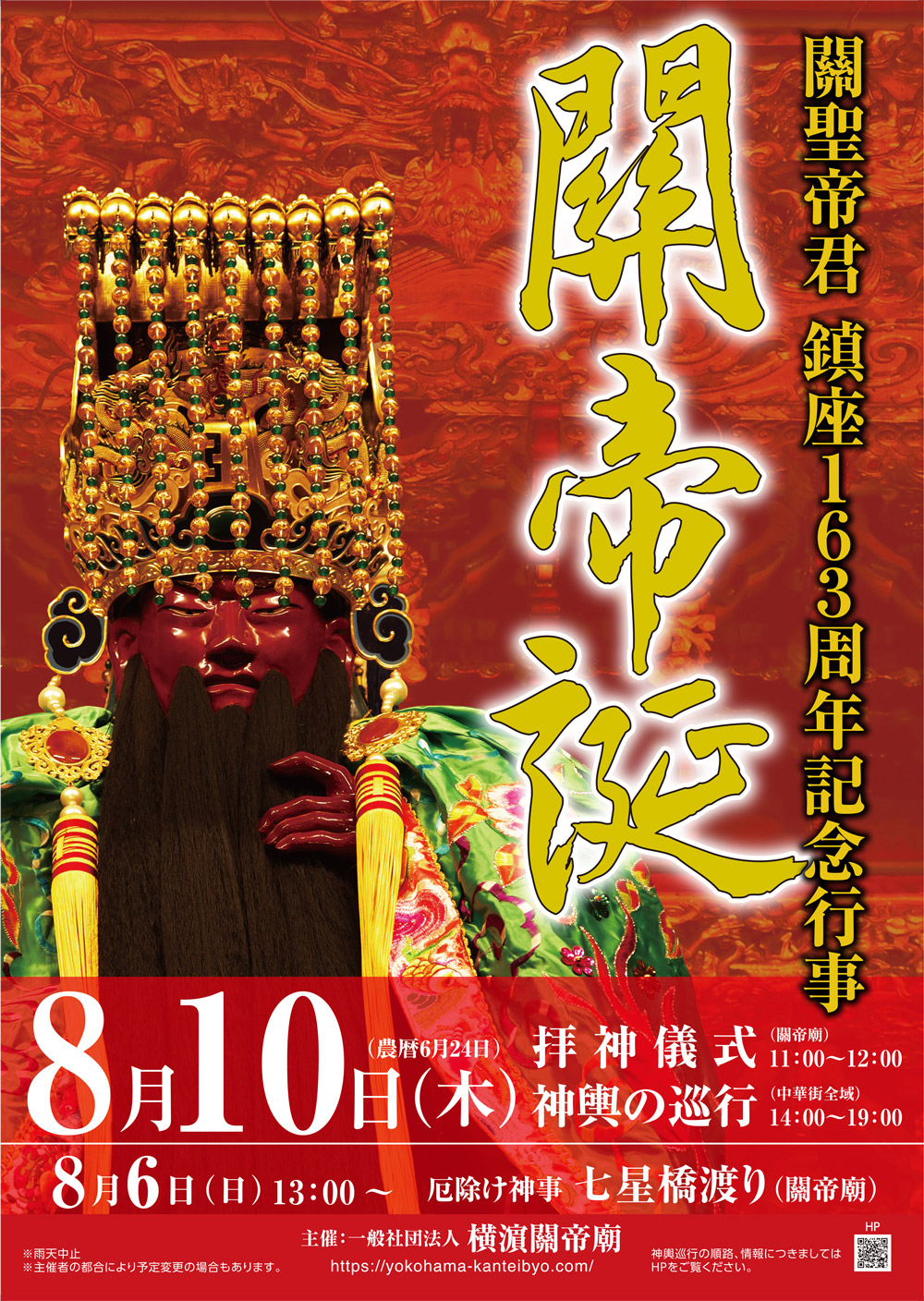 The 2023 Guan Yu Emperor's Birthday will be held on Thursday, August 10, 2023.
Rite of worship: 11:00 AM - 12:00 PM Chinese Institute School Yard
Parade of portable shrines: 2:00 PM - 7:00 PM
The portable shrine will go around Motomachi and circle Chinatown.
The portable shrine carrying Guan Yu makes a round of Motomachi and Chinatown. The 3-meter tall Shoguns will lead the portable shrine. A lion dance and dragon dance will also join the parade.
In addition, to commemorate the 163rd anniversary of the temple's establishment, three portable shrines will be added from various temples in Taiwan: the Guan Yu, Mazu, and Yonghua Temple, making it the largest-ever parade of three portable shrines.
*Schedule is subject to change according to circumstances of the organizer.
*Canceled in case of rain.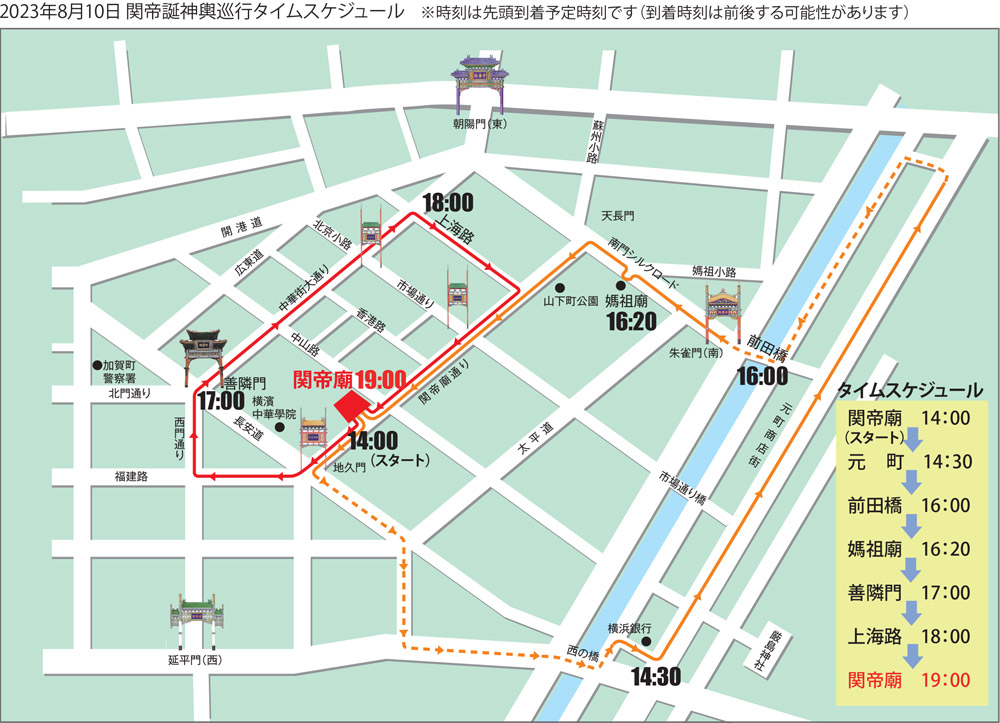 ---