150 Years of History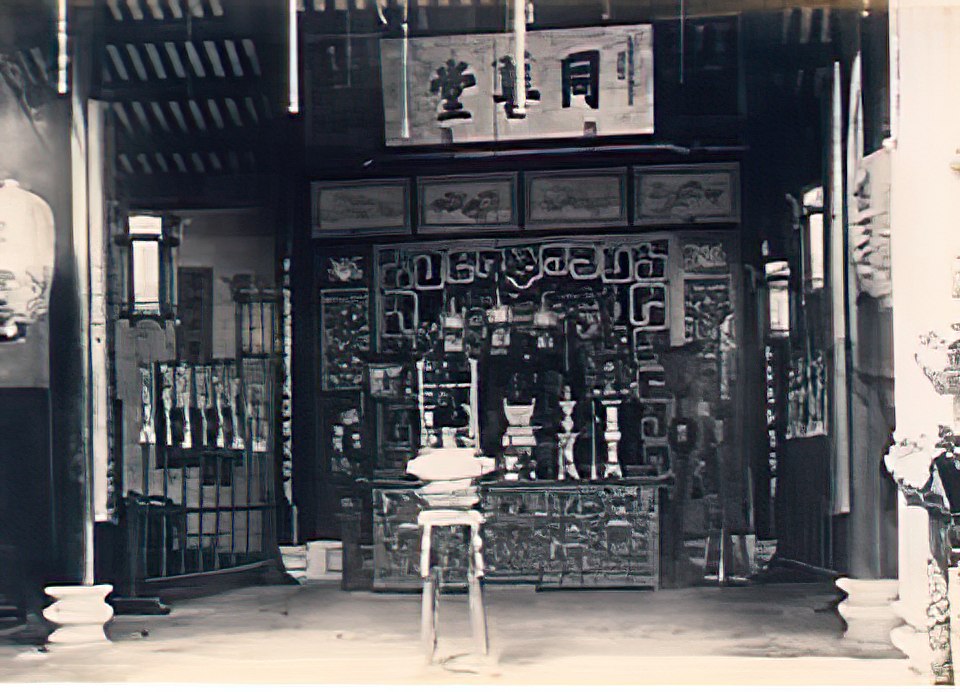 (Founding of Kuan Ti Miao, photo - The Far East Vol.II,No.VIII,9/16/1871 courtesy of Yokohama Port Museum archives)
The isolation of Japan ended at the end of Tokugawa period when Commodore Perry sailed into Tokyo harbor. Shortly thereafter, the port of Yokohama open in 1859. Many Chinese immigrated to Yokohama as merchants and craftsmen and settled in an area known today as Yamashita-cho. In 1862, a small shrine with a wooden statue Guan Yu was established in the back streets of Chinatown. In 1871, a full-fledged Chinese temple was built with the donations received from the overseas Chinese community in the Kanto area. In 1886, the original Kuan Ti Miao was expanded and then further renovated in 1891.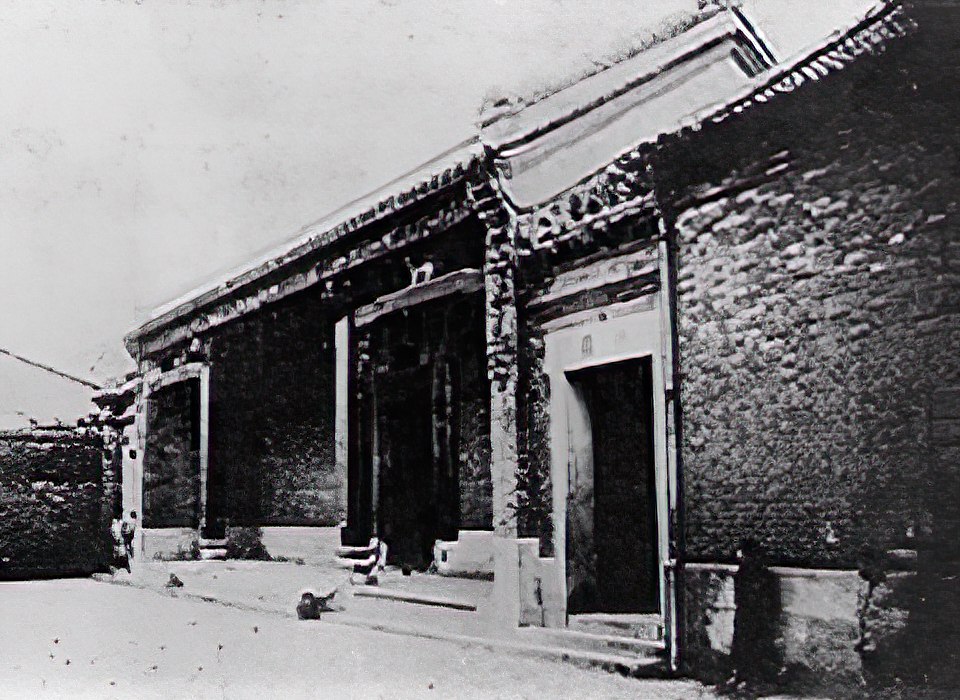 (Kuan Ti Miao 1910, photo - Yokohama City Customs Records archives 1932)
The Great Kanto Earthquake of 1923 devasted Chinatown and Kuan Ti Miao collapsed. Some survivors fled to Kobe and Osaka, some went back to Guangdong and Shanghai. As the city revived, many returned to Yokohama. The resurrection of Kuan Ti Miao was symbolic of the revival of Chinatown. In the fall of 1925, the second Guan Ti Miao was rebuilt behind the Chinese Hall.
As a result of the U.S. forces air strikes during the Second World War on Yokohama, Chinatown was once again scorched and the temple was destroyed on May 29, 1945. Renewal efforts began post war and the third Kuan Ti Miao using old and recycled materials was completed in early summer 1947.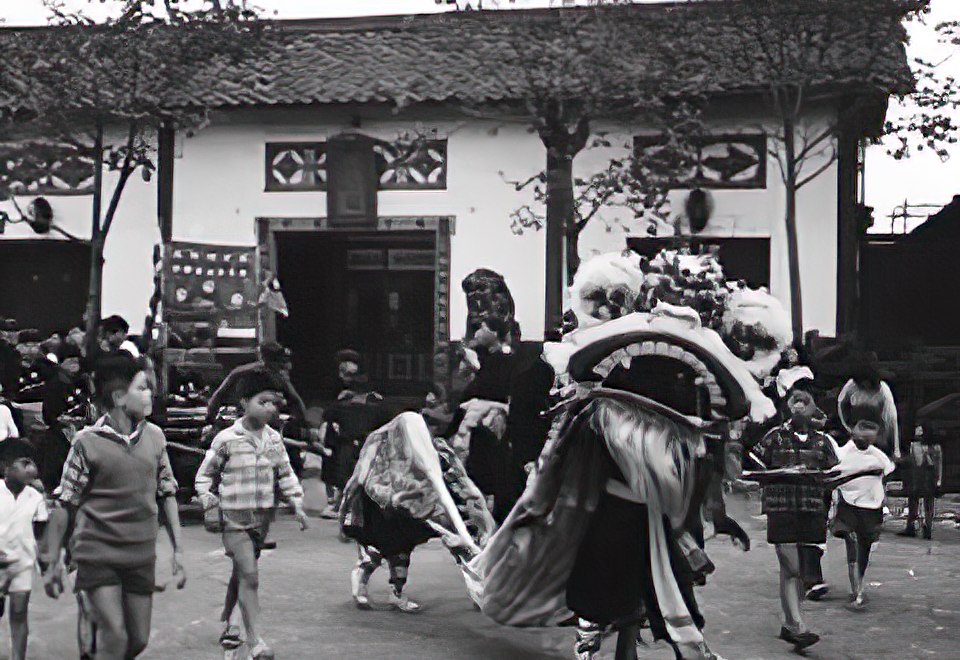 (Third Kuan Ti Miao Lion Dance National Day of Republic of China 10/10/1959, photo -
donated by Sachichika Hirose, possessed by Yokohama Port Museum archives)
On New Year's day 1986, disaster struck again when the temple was burnt down by a fire of unknown cause. The statues of Lord Guan, Guan Yin, and Di Mu Niang Niang was miraculously saved. Yokoyama Guan Ti Miao Temple Reconstruction Committee was organized and with the cooperation of many, reconstruction of the current iteration of Kuan Ti Miao began. A Chinese architect from the mainland was chosen and much of the decoration and construction materials were brought from China when possible. More than 2,000 overseas Chinese from Yokohama, Tokyo, Osaka and Kobe joined to fundraise 600 million yen for this cause. Up to this point, the temple was enshrined in the back streets of Chinatown and worshipers were mostly local. A decision was made to move the fourth Kuan Ti Miao to an accessible area to be enjoyed by both locals and tourists visiting the city. Five years after the fire, the opening ceremony of the current and fourth Kuan Ti Miao was held on August 14, 1990.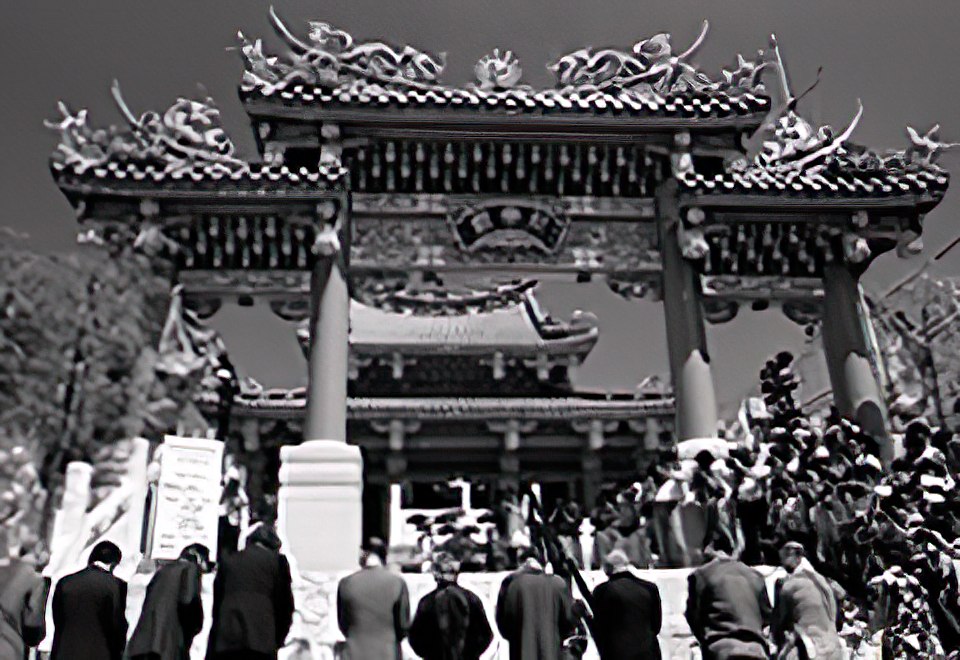 (Current Kuan Ti Miao)